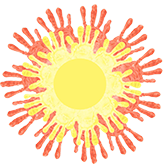 Current Weekly Class Schedule
Sunday
8:30-9:45am Beginner Yoga @ Soul Tree Yoga Hub (Simpson)
11:15-12:30pm Align & Restore @ Yoga Junction
7:00-9:00pm Lunar Flight Night @ The Boulder Circus Center
&nbsp &nbsp 3-week sessions regularly, see BCC website for upcoming dates
Monday
9:30-10:45am Align & Flow @ Yoga Junction
12:00-1:30pm AcroYoga (all levels) @ CATs Gym
Wednesday
6:15-7:45pm AcroYoga (all levels) @ Movement Climbing + Fitness
Thursday
5:00-6:00pm Yoga Flow Level 2 @ Yoga Hive Colorado
Friday
4:15-5:15pm Teen Yoga @ Yoga Junction
Family Yoga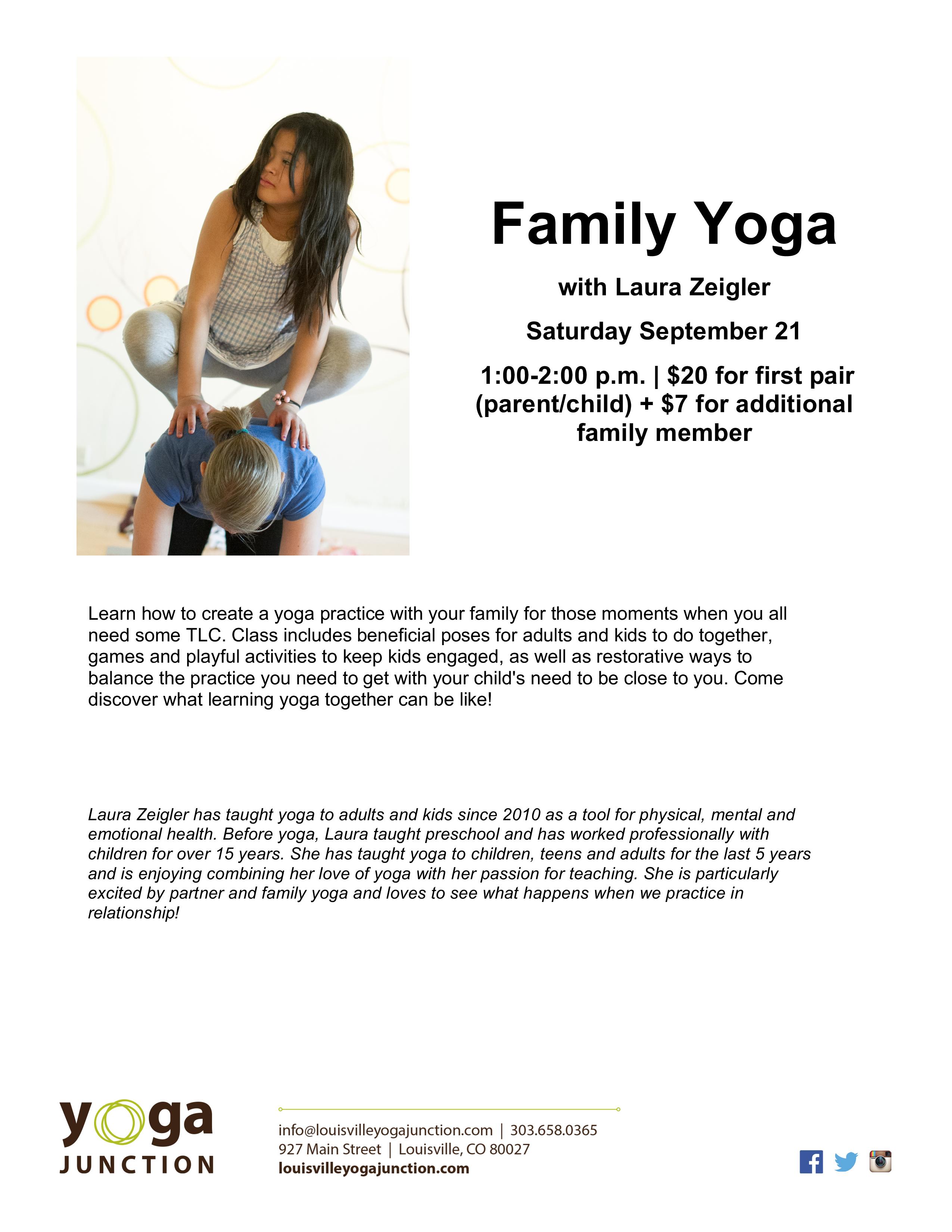 Children's Yoga Teacher Training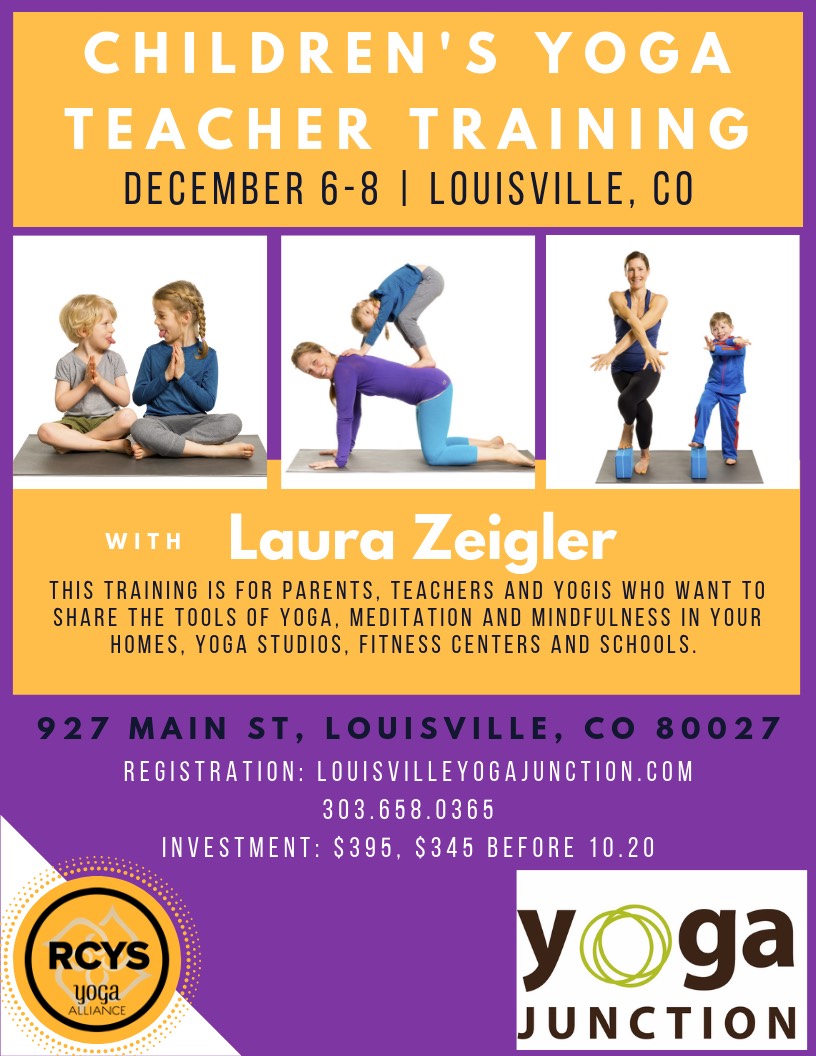 Kids and Teen Yoga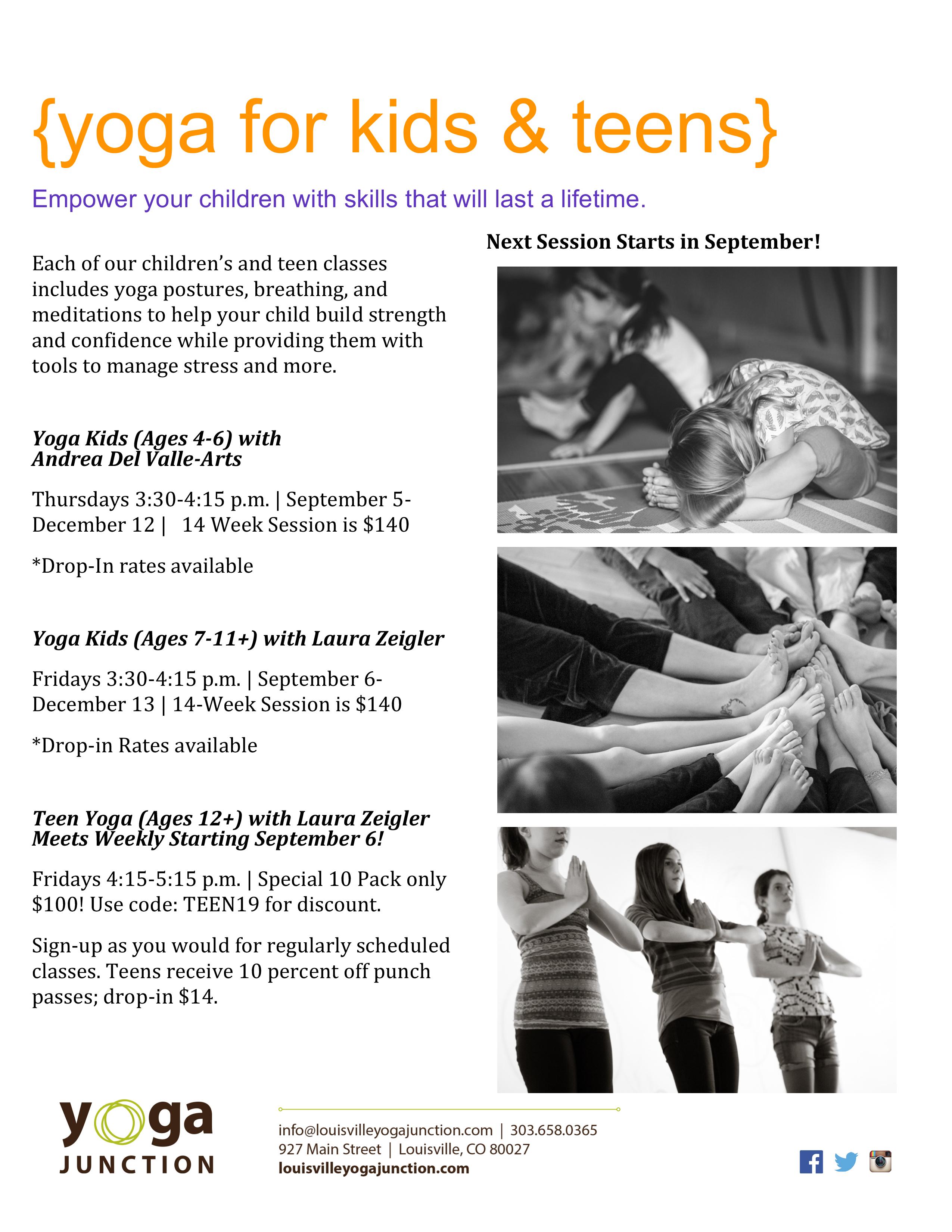 Bodywork and Dessert Party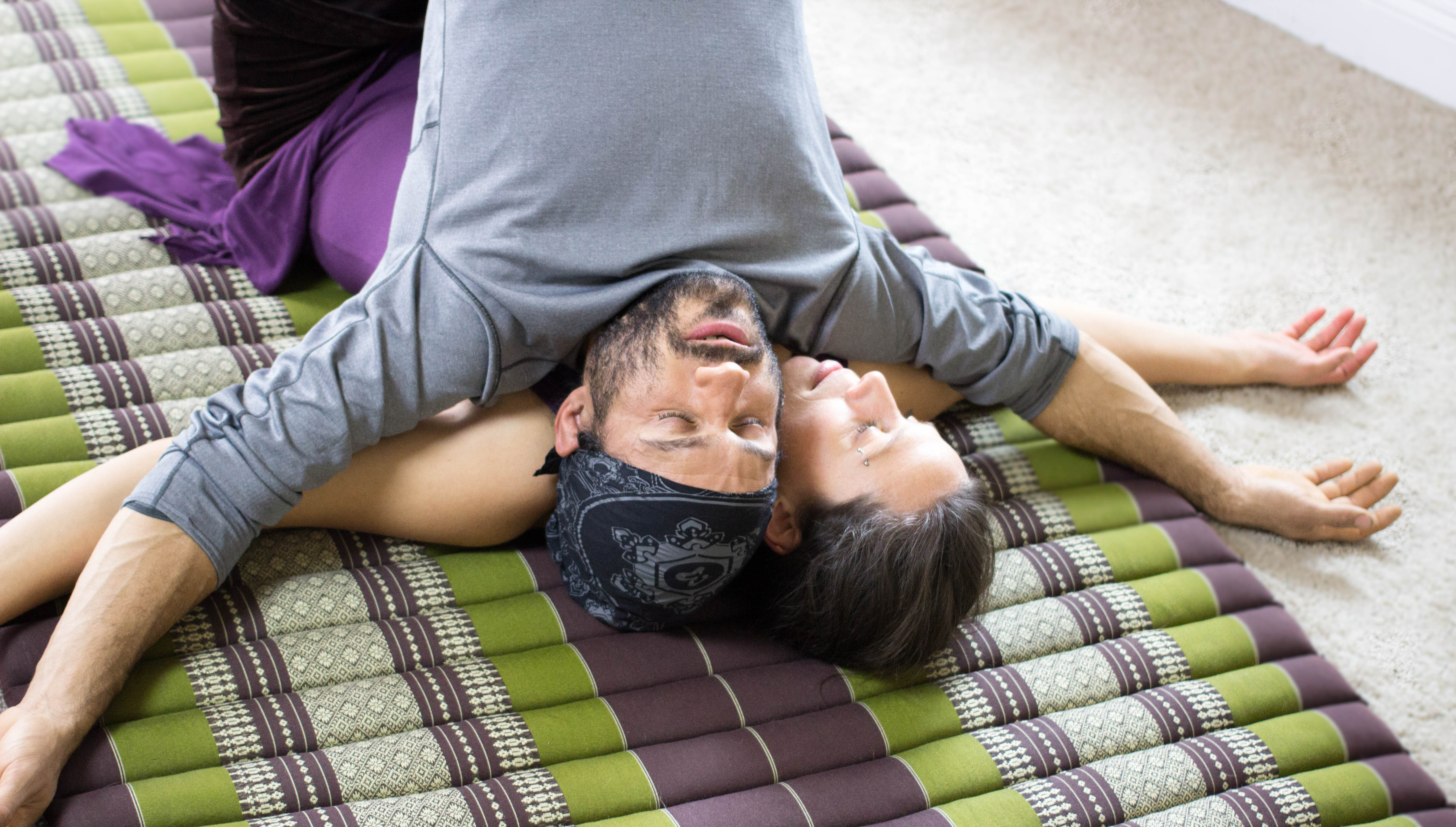 A Bodywork and Dessert Party is as delicious as it sounds! It is geared toward body workers, Acro yogis and lovers of touch as a community care event in which we exchange safe, consensual bodywork and positive non-sexual touch. Desserts are shared pot-luck style and bodywork exchange is jam-style. Although the event has a door entry fee, no money is exchanged by participants. Don't worry if you're a little off your bodywork game, you can join Laura for an hour long Thai and Fly class at 7pm for a small additional fee. Conscious cuddle space will be provided by Greg of Intimacy Lab.
7-8pm - Thai and Fly Class w/ Laura Zeigler 8-11pm - Dessert Potluck and Bodywork Jam
$20 - Class and Jam $10 Jam only Free for Circus Collective members
Acro Ski Colorado 2020
February 28 - March 1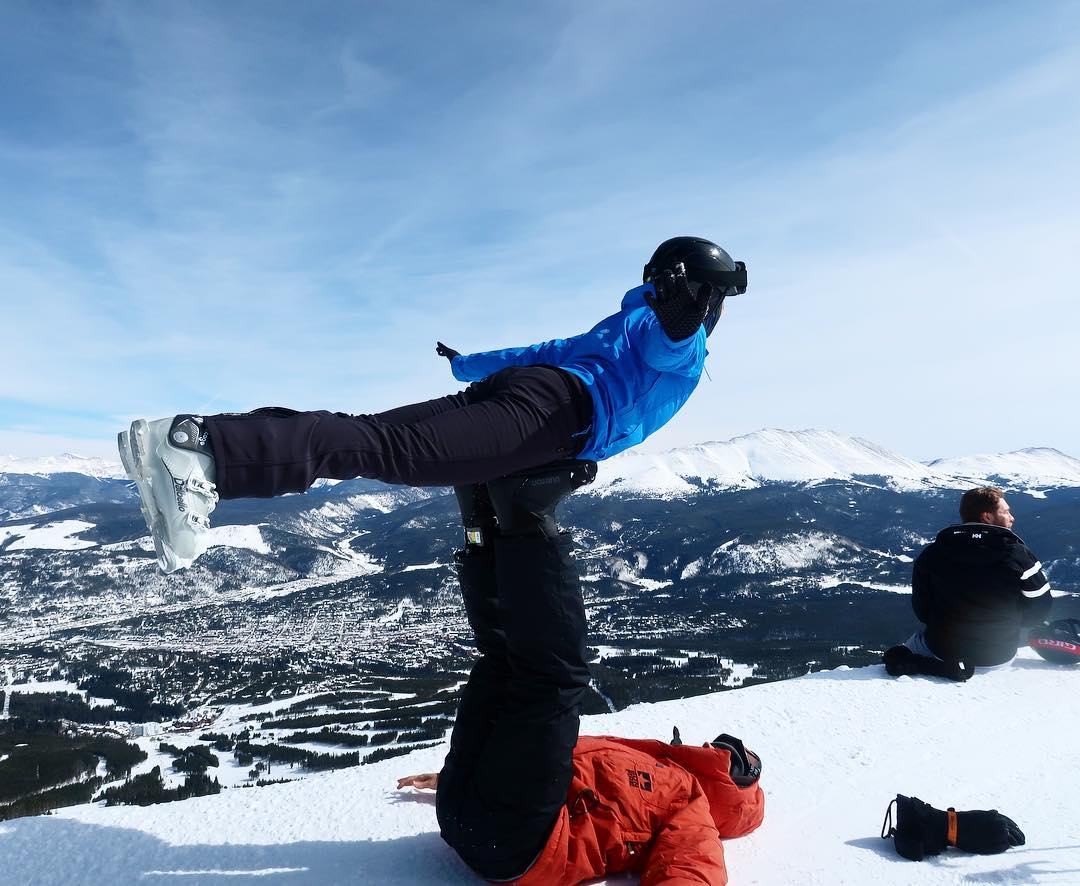 Join Mendel Romanenko and Laura Zeigler for the 3rd year in a row - a gorgeous weekend in the Colorado Rockies full of AcroYoga, Thai Massage, Yoga, Skiing and Handstands. Gourmet meals will be prepared by our chef, Justin Resech and food is included in your ticket.
The intention of this weekend is to be immersed in an environment conducive to self growth and exploration. The stunning 5 bedroom cabin near Keystone, Copper and Breckenridge has spectacular views, two fireplaces, hot tub, game room, and a washer and dryer so you will be certain to stay warm and cozy in the winter wonderland. Each day there will be time to learn and train skills, connect with others and explore the mountains. Join us as we co-create a weekend of growth, collaboration, and fun!
Amenities:
-Gourmet catered meals + 1 epic dessert party (Lunch on Sat at the ski mountains isn't included, but Justin always has snacks to throw in your pack) -10+ hours of intimate Yoga, handstands and AcroYoga instruction -Access to ski resorts (lift ticket and rentals not included, to purchase visit local ski resort websites) -Private hot tub
Investment:
Approximately $325-425 SPACE IS LIMITED and spots go quick so this year we are asking for applications and deposits. Currently we are accepting applications. If accepted, you will receive an email with all info about sending a small refundable deposit to secure your spot. Applying earlier raises your chances in getting a spot. APPLICATIONS ARE NOW OPEN: Apply here
More Information:Facebook Page
Acro Yoga and Hot Springs Retreat
May 1 - 3 at Avalanche Ranch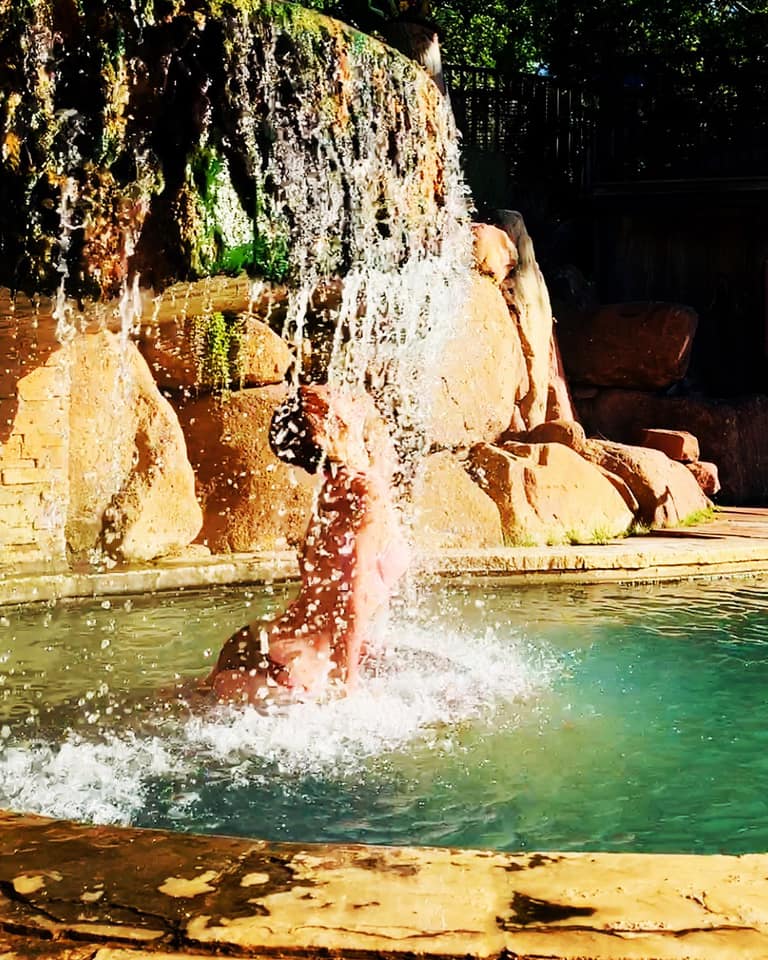 Rejuvenate in sacred waters. Reconnect with yourself and others through healing touch. Experience Spring renewal in joyful community!
This retreat takes place in a quaint setting with cabins, a farm on the premises, gorgeous mountain views and natural hot springs accessible 24 hours a day!
We will be gathering for daily Yoga, restorative Acro Yoga and guided Thai massage sessions with Laura and Lori. There will be ample jam time and unlimited access to the hot springs on site. We hope you can join us for this playful and nourishing event.
More Information: Facebook Event More details about Avalanche at: avalancheranch.com
Created by Joshua Frye & Laura Zeigler - Copyright 2016-18 - Photos by Ben Morris, Vanessa Vitali & Lisa Mia Studios